PC gaming is a critical growth area for us: HP's Ketan Patel – ETtech.com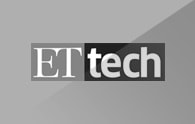 In an interview with ETtech, Ketan Patel, Senior Director, Personal Systems, HP India talks about the growth of PCs in India, gaming laptops, competition versus macbook and GST etc.

Edited Excerpts
Unlike globally, why do you think PCs has done relatively well in India?
Globally, the PC market over the last few years has been a little subdued. But in the last 3 or 4 quarters it is rebounding back. In India the entire push towards digital transformation at a grassroot level and the government digitizing most of citizen led services like education, healthcare, skilling has led to the growth. Moreover, internet connectivity which was a big challenge in India has improved overall and data has become affordable. Also, India's millennial not only uses smartphone but also a PC regularly.
We are at the nerve centre for any digital transformation journey. We have Digital India workflow solutions which can create a workflow for a particular department. We make transformation seamless for the customers from an experience perspective. We also help enterprises with device as a service. Customers don't need to worry about their hardware, as it will be deployed by HP and their entire management, replenishment will be done by us.
Do gaming laptops add anything considerable to your revenue?
PC gaming is a critical growth area for us. But the serious gamer market is only 2% of the total gaming market. I can understand that a serious gamer might want to build their own machine. HP also has a product called Omen-x which is about Do It Yourself PC . But there are loads of casual gamers in India. So, if I am a student, my father gets me a single laptop for my college life. So I'll buy a product which has high graphic capability for games and I can also use it for other purposes.
So, it's not gaming in real sense.
Isn't GST a bad thing for your industry?
We believe that GST is a good thing for India. It will bring simplicity in the way business will be done. But there is some inconsistency in the tax rates. For eg. a desktop PC is at 18% and the monitor is 28%.​ But our consultants are working out to figure out whether these GST rates will lead to any real price increase or will it not.
Why does most of your laptops seem inspired from Macbooks?
The innovation from "that" company is over in case of PC business till now. HP is ahead by leaps bound in terms of innovation. I don't think that it was true few years back. Earlier, nobody was even near to them in terms of what they were doing.
Today, we are way ahead of them. It's not just about thin and light.Also, our systems give great performance but from a security perspective, we are really putting tremendous effort in making sure that your data, your ID, identity and your hardware is protected.
Have you ever faced issues in payments for government projects?
The govt. has their standard operating processes. It's a game which you need to understand. As long as you follow the process, the payments come. I don't think that is a point of worry.
What do you make of GeM?
As a portal, it is going through a learning process. There are a lot of things which need to be stabilized in term of how the transaction happens. We are constantly giving feedback to them. There are some issues but good thing is that they are open to feedback.
CommentsWrite a Reply or Comment: